Been blogging about heavy things lately. Partly because of things I have been going through and things people I know are going through. But truthfully, I really can't stay there anymore. I need relief from the grief of my sins and joy to return.
This is a purely random blog. Pointless and meaningless. R A N D O M. Maybe not entirely..
It is Christ in me that can not keep me upset, down, depressed for too long.  I hope and pray others can feel that soon too.
So for now a change of pace. HOPE.
My old twitter handle was THERE IS HOPE. I wanted those who followed me to see that in Christ Jesus, THERE IS HOPE! Makes sense right? But, things happened and I wanted to start over. Something that would really display what I feel called to do.
Fan into flames.
what does this mean? Lets look 2 Timothy 1:3-7
Guard the Deposit Entrusted to You
3 I thank God whom I serve, as did my ancestors, with a clear conscience, as I remember you constantly in my prayers night and day. 4 As I remember your tears, I long to see you, that I may be filled with joy. 5 I am reminded of your sincere faith, a faith that dwelt first in your grandmother Lois and your mother Eunice and now, I am sure, dwells in you as well. 6 For this reason I remind you to fan into flame the gift of God, which is in you through the laying on of my hands, 7 for God gave us a spirit not of fear but of power and love and self-control.
Paul is writing this letter to Tim. He is encouraging this brother in Christ to keep on keeping on. That this faith, this fire that is inside of you…keep it going. Paul reminds Tim of how he received and that what he received is power. Power from God. (in an nut shell)
So why do I have that as my name. Because I want to remind the believer…
God has started something in you! Lets encourage each other to keep on keeping on. Do not allow the devil to have a foot hold. Because he will try his best to take the christian that is doing something for the kingdom of God …down!
Ever notice that…
Right after a time of fasting..we sometimes fall hard into a sin or doubt? Or we had that awesome time of fellowship in the Lord and worship and then the kids try your patience!
Yep ! me too! Because Satan stops at nothing.He seeks to destroy and devour. And some of you Christians think he is stronger than God! Forgive me but…
Ok laugh..you can. But seriously.  It is like we forget that we can overcome.We forget who we are in Christ and what Christ did on the cross.
"Why can we over come?" in case you forgot. Here is why we can over come.
I have said these things to you, that in me you may have peace. In the world you will have tribulation. But take heart; I have overcome the world. John 16:33
If he did…why can't we!? We can!! Stop living defeated! JUST…STOP!
If the One who spoke the world into existence lives in you, i think you can over come anything.
Que the song i know you are thinking of….ok just kidding. That song does not apply. But you know what I am trying to say. We can overcome!
Going back to my point of my name. I want to encourage you, TO fan that flame that was started in you. I want to get you thinking. "Is there more?" "What does that mean abundant life?" "Do i remain a pew warmer and not do anything for God?" (ok that last one.. if you have that mentality than you really do not know what Jesus did for you)
Jesus did this amazing thing for you. Yes you! How can you help but stay silent about it??? I mean, if you fully understand..no if you even slightly understand or fathom WHAT Jesus did  on the cross, you know you can not keep that to yourself.
That is what I am all about. to encourage you. fan that flame. set that "little light" of yours ablaze.
Though it is not me it is Him. I am just a humble vessel He is working through. Perhaps it is to step on toes at times. Perhaps it is to encourage and build up. Perhaps…it is to show you.."hey..i have been there"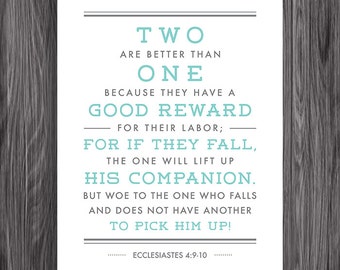 We are all in this together. United we stand. Divided we fall, AND REMEMBER, Satan knows if we stay divided we can not do much. But together with Christ the Giant is going to fall.
Lets get excited about God.
HE IS ABOUT TO MOVE.
click the song below
Listen to this song. I dare you to not get excited!
IT IS ONLY UP FROM HERE!!!